VOXX International and its subsidiaries supply thousands of products manufactured by hundreds of vendor partners throughout the world. Our goal is not only to reach optimum sustainability but to show our customers, employees and consumer worldwide, our ongoing commitment to become a best-in-class, socially-responsible organization.
---
SOLAR ENERGY PROGRAM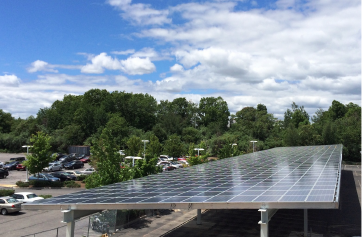 VOXX International partnered with Harvest Power and installed a large-scale solar energy system at the Company's property in Hauppauge, NY. This solar energy system is part of the local utility (PSEGLI) Clean Solar Initiative Feed-in Tariff (FIT) Program and offers VOXX the opportunity to produce and sell back electricity energy at a fixed rate per kWh (.22) over the 20-year term of a power purchase agreement (PPA). The total solar systems consist of a 171,000 kW (DC) rooftop mounted solar energy system on the building as well as two solar carport systems totaling 296,000 kW (DC) located in the rear parking lot. The new solar carports have been designed with several EV charging stations and will benefit VOXX employees who currently have electric vehicles and those who plan to own such vehicles in the future.
---
TRANSPORTATION WITH A REDUCED CARBON FOOTPRINT
VOXX International is continually reviewing transportation concepts that can reduce our carbon footprint further. Today, we use ocean carriers that plan to conduct slow-steaming operations which reduce nitrous oxide exhaust and the carbon footprint.
We use ports that operate with biodiesel in their yard tractors and mobile container-handling equipment, reducing particulate matter emissions by approximately 80 percent.
VOXX International has chosen to disclose our baseline GHG emissions data and climate-change strategy to the Carbon Disclosure Project in order to demonstrate that we are aware of and addressing climate-change risks and reviewing opportunities to continue product innovation measures and reduce costs.
---
ENVIRONMENTAL RECYCLING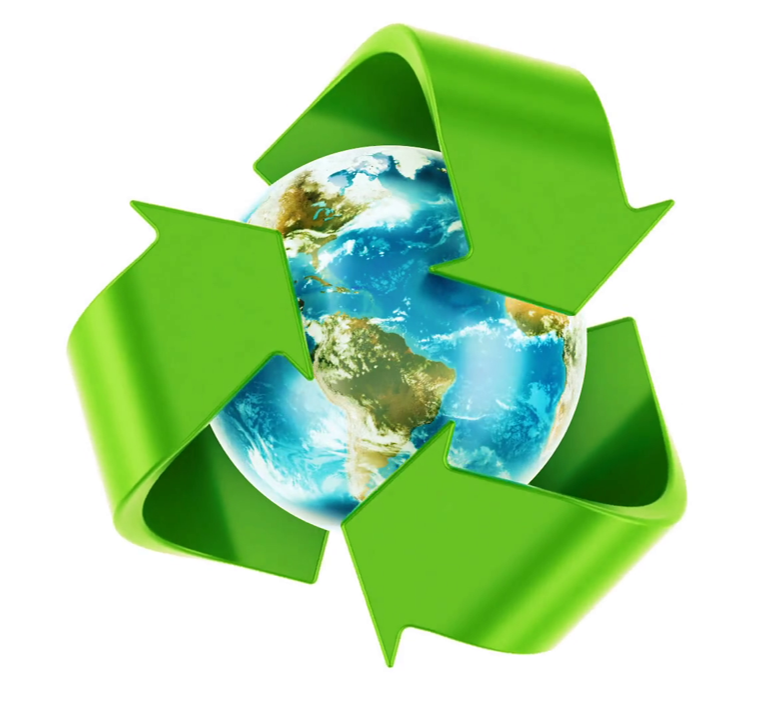 Recycling is an important component of our overall approach to sustainability, and VOXX International encourages the recycling of electronic products. Several states in the U.S. have legal requirements regarding electronics recycling and take-back services offered by electronic manufacturers. VOXX International is working with industry leaders to ensure we are 100% compliant with all state and federal programs. By uncovering new ways to create sustainable products, VOXX International looks forward to playing a responsible role in creating a greener future.
---
STATE OF CALIFORNIA PROPOSITION 65 WARNING
This product contains DEHP, a chemical known to the State of California to cause cancer, birth defects and other reproductive harm.
Proposition 65 is a California law that mandates companies to inform consumers of California about minuscule levels of chemicals found in their products sold and purchased within the state of California. Though a product may contain a Proposition 65 warning label or marking, it does not mean the product is a threat or danger to the consumer. 808 Audio is committed to quality and safety of our products and consumers, and we comply with necessary government requirements accordingly.
For more information on Proposition 65: https://oehha.ca.gov/prop65.html
---
SUSTAINABLE SUPPLY CHAIN
A company is only as sustainable and socially-responsible as its supply chain, which is why we place such great emphasis on rigorous due diligence when we select suppliers and partners, looking at their environmental performance and sustainability practices. Some of the most critical elements in our evaluation include our supply chains use of materials, waste water initiatives and ISO 14001 certification, ensuring that all of our supply chain partners meet our sustainability purchasing guidelines and social compliance policies.
---
CONFLICT MINERALS
Under the Dodd-Frank Wall Street Reform and Consumer Protection Act of 2010, public companies on an annual basis report to the U.S. Securities and Exchange Commission ("SEC") their use of conflict minerals which are defined to include tantalum, tin, tungsten, and gold that are sourced in the Eastern provinces of the Democratic Republic of Congo (DRC) and surrounding countries (the "Conflict Region"). The mining of these minerals is controlled by violent factions who use their profits to finance a civil war characterized by repeated human rights violations.
As part of our global corporate citizenship and social responsibility program, VOXX International established a goal to certify that all of our products are manufactured with conflict-free-minerals. This was not only done to ensure we remain compliant with SEC regulations, but ties to our goal of a more humanitarian world.
As a third-party manufacturer that sources components for its products, it is the Company's policy not to knowingly sources metals that come from the Conflict Region for use in any of our products. To ensure compliance, we require all of our suppliers to identify the source of the minerals used in the manufacture of their components to establish the point of origin of their mining. Further, we require all suppliers to develop policies and document their efforts toward preventing the use of conflict minerals or secondary metals sourced from mines controlled by armed groups in the Conflict Region.
---