VOXX INTERNATIONAL MANAGEMENT
Click on the member image to see their information.
In Memorium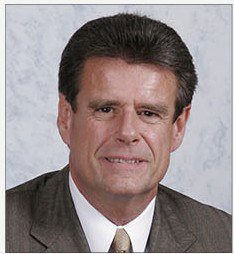 Thomas C. Malone passed away unexpectedly on March 18th, 2020. At the time of his passing, Tom was President of VOXX Advanced Solutions, the division of VOXX International Corporation, dedicated to growing our business in new markets with new technologies. Tom joined VOXX International in 1986 as a product manager for their new vehicle security group, then rose through the Company's ranks over the last thirty-plus years with roles as Senior Vice President of Sales for VOXX Electronics Corp. and President of that subsidiary in 2007.
Tom Malone was one of the Company's brightest lights; an innovative thinker who was largely responsible for moving the Company from its roots in auto sound into mobile entertainment with the introduction of Mobile Video, where we remain a leader today. As President of VOXX Advanced Solutions, Malone focused on the development of ground-breaking digital technology. His experience in innovative product development as well as sales management, distribution, and marketing helped guide the Company's entrance into exciting new products and markets that range from action cameras to connected cars. During his time as President of VOXX Advanced Solutions, he built relationships that we believe will endure and be part of the future of our great Company. Pat Lavelle, President and CEO of VOXX International, has always shared Malone's vision, and they have worked closely together through his entire tenure. Lavelle will temporarily lead the Advanced Solutions team and eventually hand it off to a new hire with the credentials to continue developing those partnerships and products and complete the work Tom started.
Throughout his career at VOXX, Tom's values and work ethic epitomized the very core of what has made our Company strong over the years. His energy, dedication, quick wit, and smile will be missed by all of us who had the opportunity to work with him but, more importantly, call him friend. The Voxx International family mourns the loss of one of our own, and our hearts go out to his wife, Megan, his three children, Caitlin, Robert and Sara, grandchildren, and the rest of his extended family.